September 26, 2017
Samsung Galaxy Note 8 review: The flagship king is back
Samsung Galaxy Note 8 review: The flagship king is back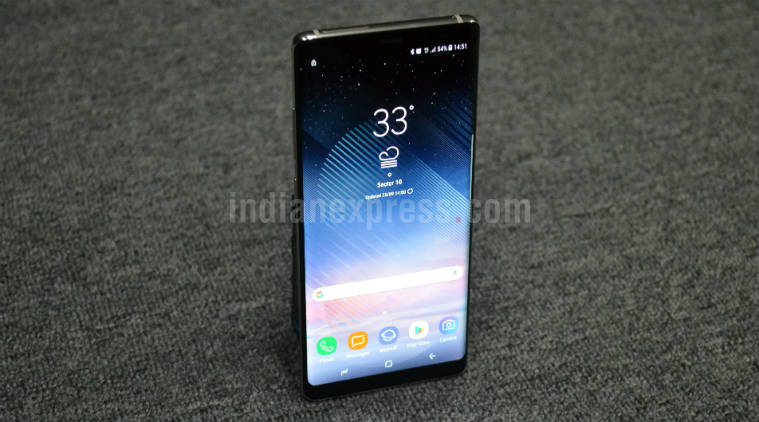 Samsung Galaxy Note 8 review: Priced at Rs 67,900, this smartphone is one of the best flagships in the market. For Note fans, this upgrade might be worth it.
Samsung Galaxy Note 8 is the upgrade that comes after two years in India. There's no doubt, 2016 was a rough year for the Note brand. The Galaxy Note 7, which should have ideally been called Note 6 but Samsung decided to skip the generation, was quite the unlucky number 7. But Samsung managed to bounce back from the disaster and followed it up with the S8, S8+, both of which sport a new Infinity Display.
The new Galaxy Note 8 continues with a similar 'bezel-less' design theme, and gets dual rear cameras on board as well. This phone with its host of software and hardware features is already available in India, ahead of the hallowed iPhone X, which won't be in stores still November 3. So is Galaxy Note 8, the ultimate flagship in the market right now? Here's our review.
Samsung Galaxy Note 8 specifications: 6.3-inch 2K SAMOLED Infinity Display | Exynos 8995 octa-core 2.3GHz processor | 6GB RAM + 64GB storge (expandable to 256GB)  | 12MP + 12MP rear camera (OIS on both) with telephoto and wide-angle lens and 8MP front camera| 3300 mAh battery |Android Nougat with Samsung TouchWiz on top | Bixby voice-assistant | S-Pen
Irrespective of how one feels towards a giant display smartphone, the Galaxy Note 8 is a thing of beauty. Even the Maple gold version, which some people in my house didn't find as appealing, is bound to catch the eye. The glass metal design combined with the full Infinity Display on the Note 8 just stands out. Mid-range devices be it OnePlus or Huawei's Honor still have catching up to do.
The glass metal design combined with the full Infinity Display on the Galaxy Note 8 is just stands out.
However, the one thing in Galaxy Note 8's design that doesn't work for me is the bulkiness. Also, the full frontal glass display means the fingerprint scanner is now at the back and, as I discovered, completely out of reach. The problem was there with the S8, S8+ series, and it remains in the Note 8 too. If you plan to rely on the fingerprint scanner, you might find yourself fumbling as you try and locate it accurately.
Galaxy Note 8's lack of bezels, and all glass back also makes this a slippery one. It also meant I was constantly terrified of dropping the Note 8 and shattering that stunning front display. Be advised, you will have to invest in a sturdy cover for the front and back.
Galaxy Note 8's display is 6.3-inches and watching YouTube, Netflix on this 2K SAMOLED display is one of the best experiences. The display is bright, the viewing angles are great and you won't be disappointed. However, the crop to fit function doesn't always have the most flattering results for all videos and even apps and the content can seem a bit stretched at times. Let's hope the 18:9 aspect ratio becomes more common and apps can start taking advantage of this. Still, Samsung remains on top when it comes to the display quality with Note 8.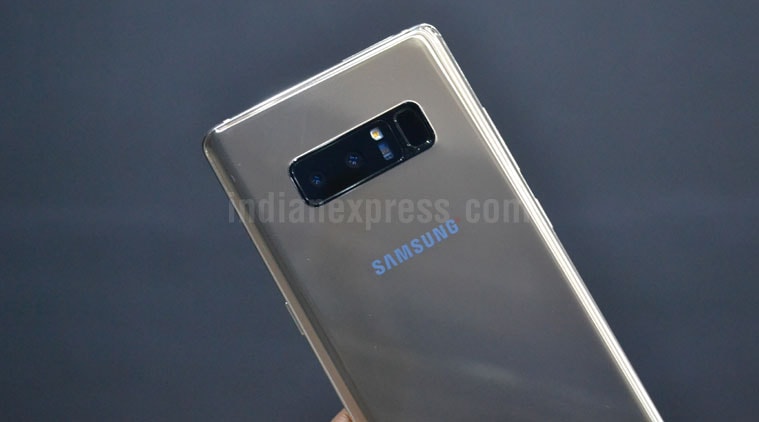 Galaxy Note 8's lack of bezels, and all glass back also means this is a slippery one.
Samsung Galaxy Note 8 Performance review
Performance wise, Galaxy Note 8 gives no cause for complaints. My first day usage with the Note 8 involved some serious multi-tasking. This included live-tweeting from an event, switching between apps, taking loads of pictures and then instantly sharing them on two different social media platforms and taking notes with the S-Pen. Galaxy Note 8 had no hiccups while I carried out all of these tasks at super fast speed. There was no noticeable heating either.
Be it gaming or multi-tasking, the Galaxy Note 8 is a phone that lives up to the premium price it charges. In the benchmark tests this is right on top, just below the S8 series, in Antutu. Other aspects, like the facial recognition scanner for unlocking the phone, work very well. I didn't really bother setting up with the Iris scanner and stuck with the face recognition. Since I wear glasses, I had to often lift them up to unlock the phone, but it worked correctly most of the time, even in areas where the room was not so well lit.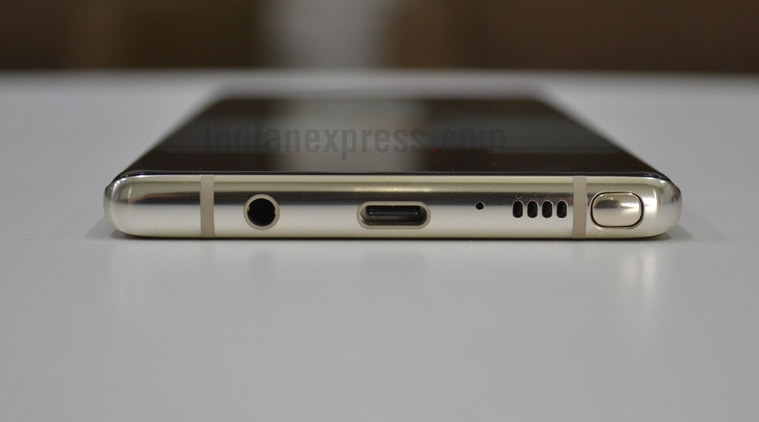 Performance wise, Galaxy Note 8 gives no cause for complaints.
Samsung Galaxy Note 8 Camera review
When I had used the Galaxy Note 5 as my primary phone, the camera had impressed me. The S8 camera is also something I enjoyed greatly. With the Galaxy Note 8, Samsung takes it a notch up, thanks to the dual-rear camera. Live Focus is the name of the feature that lets the camera great a faux depth effect with a blurred background.
Samsung also lets users blur the background further after taking the picture. Or one can also convert this 'Bokeh' image picture into a 'wide-angle' shot. The results in some cases are astounding. The 2X zoom feature also result in some very nice shots. I experienced this at an event where I took pictures from a distance with 2X zoom activated, not-so-steady hands and poor lighting.
Of course with Live Focus, you will need to work on lighting and the object in question itself will determine success. But the Galaxy Note 8 performed well on both fronts. Yes, if the subject in hand is a puppy that refuses to stay still, Live Focus might not deliver, but that's for pretty much any camera.
Source by:-indianexpress
Share: